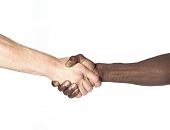 Ours is a Software Company believes in creating a niche Software Products for all Verticals of Small & Medium Manufacturing & Service Industries.
As we the promoters have worked for various Manufacturing & Service Industries heading its IT Division, are pragmatic understanding the business requirement & able to offer the right IT solution to the Customers.
Besides to our Software Products, we provide IT Consultancy Services for Small & Medium Businesses (SMBs) either on Retainer Ship or Per-Call basis to give our quality solutions & advises to the companies we are engaged with, thereby, reduce the risk & cost for the companies to have their own IT Team.
IN A NUTSHELL, OUR CUSTOMERS ARE ALLOWED TO USE US TO THEIR BEST ADVANTAGE !
About Us
The promoters of Datawood Consulting comes with rich experience in IT & Industry (both Manufacturing & Service Industries). Have worked in all spectrum of IT be it on Infrastruture, Procurements, Consultancy, Application Software Development from 3GLs to current Web-based & Mobile Platforms etc.
We have nearing 3 decades of experience in IT & have developed numerous Software Products & E-Commerce Applications & have successfully deployed / launched.
Our strength is in Manufacturing & Logistics / SCM Related. All our products & services primarily focusess on these areas.
Our strength is also in offering consultancy & outsourcing services in In-Direct Taxation, Trade compliance for 100% EOUs / STPI / EHTP / SEZ, HR & Payroll etc.
WE PLACE OUR COMMITMENT & ETHICS BEFORE EVERYTNING !
Our Products
ALL OUR PRODUCTS ARE WEB-BASED OFFERED ON CLOUD / ON-PREMISE MODELS
WEBeERP3.5 --> ERP FOR SMBs
WEBWMS3.5 --> WAREHOUSE MANAGEMENT SYSTEM
WEBCHEST3.5 --> DOCUMENT MANAGEMENT SYSTEM
WEBAMS3.5 --> ASSETS MANAGEMENT SYSTEM (AMS)
WEBERM3.5 --> HR & PAYROLL SYSTEM
contact us for Product Features / Demos ... contact@datawoodconsulting.com
Our Services
OUR SERVICES INCLUDES & NOT LIMITED TO !
--> IT CONSULTANCY ON RETAINER-SHIP OR PER-CALL BASIS. --> ANY CUSTOMIZED SOFTWARE DEVELOPMENT (ON PROJECT BASIS) ON .NET / MS-SQL PLATFORM --> ANY REPORTS DESIGN & DEVELOPMENT (USING MS REPORTING SERVICES, MS-SSRS), ETL (UsING MS-SSIS) RELATED ACTIVITIES --> 3rd PARTY SOFTWARE, APPLICATION SUPPORT & MAINT. --> CONSULTANCY ON IN-DIRECT TAXATION, TRADE COMPLIANCE FOR 100% EOU / STPI / EHTP / SEZs, HR & PAYROLL, ACCOUTING ETC. --> MOBILE APPLICATION DEVELOPMENT OR ANY IT RELATED...
Career
Trainee - Software Engineers (.NET & MS-SQL DB)
Trainee - Business Development Executives
Send Resumes to: career@datawoodconsulting.com
Contact Information
Datawood Consulting Private Limited
#76 3rd Main KEB Layout BTM Layout I Stage
Bangalore - 560029, INDIA
Phone (Off.): +91 9591039200 / +91 9980056710
Email: contact@datawoodconsulting.com